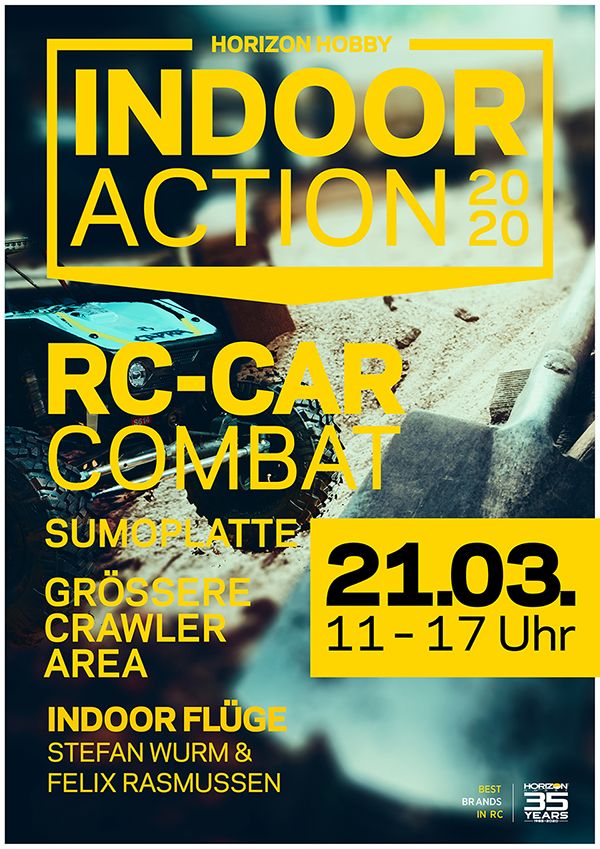 Horizon Hobby Indoor Action
Bad conditions? Cold, wet, windy, slushy? You can have RC fun even so! Our indoor events during the year offer you the whole world of crawling, bashing and indoor flying. The Horizon Hobby action area in Barsbüttel opens several times per year: 500 qm to test, to explore, to chat, to be among specialists, to compare and to benefit from special offers. Enjoy fly shows and basher battles. Participate in competitions.Have fun!
Let us keep you up to date and sign for our Newsletter.
PS: You are always welcome during our shopping hours to test products. Shopping hours willkommen.